Hello, I'm Ciji,
and taking photos is my thing
I'm also a mother of three, and business partner to the love of my life. We're wedding lovers. Probably because we just can't help it, we LOVE people in love and capturing the moments they share. Now, I won't lie, being a wedding photographer is hard work. But what keeps us coming back are the amazing people we meet, and the relationships that we keep with them long after they say "I do".
Our Philosophy
what would we want?
When we started this business, we did so with one thing in mind, "What would WE want for our wedding day?" That question is at the heart of everything we do. From our approach, our communications, our energy & our products, we only feel comfortable giving our couples the exact attention that we would want for ourselves.
Featured In
&nbsp&nbsp
&nbsp&nbsp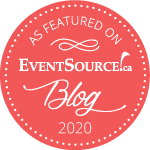 Let's Connect!
Have any questions or want more information about us or our services? Awesome! Fill out your info for us & we'll get back to you as soon as we can.
*Due to COVID-19, we are currently open to meeting with you virtually. We're FaceTime, Skype or Zoom savvy.